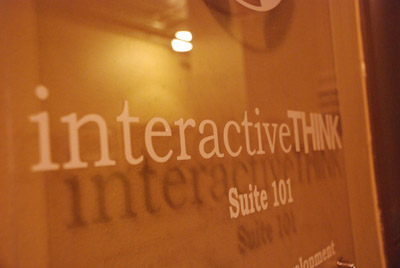 A little about interactiveTHINK!
InteractiveThink, Inc. was formed in 1999 as a web development firm devoted to providing clientele with clear and focused development, programming and consulting. InteractiveThink lends this extensive experience to clients in providing interactive services as a partner, not necessarily a vendor. Our specialties include complex data driven web applications, social sharing/media platforms, and community driven systems which derive adherence and retention with finely woven social threads.

InteractiveThink is passionate about what they do, how they do it, and the ability in which they can communicate it.


---
Companies/Industries:
We have had the privilege of working with many wonderful organizations. A sampling of our clients include the following:
Hospital markets: (employee size ranging from 600-10,000) (Crittenton Hospital and Cincinnati Children's Hospital)
Banking industry: (employee size 275-5,000) (First National Bank and Home Federal Bank)
Government agencies: (Police & Fire Dept) approximately 200 employees per organization) (Bloomfield Township)
Ethanol plants: (employee size 100-500) (Central Farmers)
Entertainment industry: (500-5,000 employees) (HBO)
Fortune 500 Companies: (5,000 + employees) (ITT-Military organization)
School Systems: (300+ employees) (EGRPS Elementary School)